Patients entrusted to nursing homes or assisted living facilities to have a strong sense of security, knowing that their loved ones will be well cared for. Nursing home staff members, caretakers, and other residents can be abusive or neglectful to some patients leading to many nursing home abuse injuries. You may be able to hold the nursing home responsible for your loved one's pain in this case.
Nursing Home Abuse Claims
A senior can't live alone if a parent can't offer care. Nursing homes provide daily assistance and other services to residents. Some nursing homes have medical staff for medicine, movement, or observation. Nursing facilities can be abused and neglected, but the victims are often unwilling to disclose it. As a result, there are more nursing home injury victims. We recognize that your loved ones may require the aid and care of a nursing home or assisted living facility.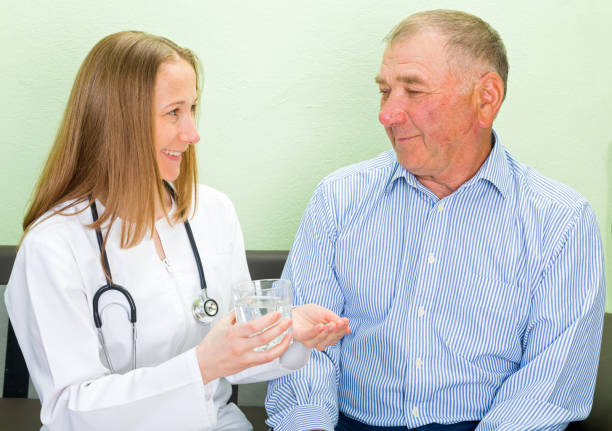 Nursing Home Liability – Injury, Abuse, Neglect, and Misconduct
Private Nursing homes and assisted living care must fulfill the criteria needed to file a nursing home abuse liability lawsuit. When an injured or dying individual is placed in solitary confinement or a private residence, nursing home, or assisted living unit, they may have a legal obligation. A qualified lawyer can help abuse or neglect victims that have suffered injury file a claim.
Breach of Contract
Nursing homes generally contract with residents on services and fees for the medical care of their inhabitants. If a nursing home breaches a contract, an employee can sue a hospital for breach of contract. Often, an agreement mandates the house to provide "regulatory essential" services. Nevertheless, the offer of nursing facilities doesn't provide residents' basic requirements and needs the minimum standard. This contract can lead to a nursing home liability claim. To hold a nursing home liable for resident neglect or abuse, you must show the facility or its staff members were negligent.
Is the Nursing Home Always Responsible?
Due to their extensive services, nursing home residents have a strict duty of care. Food, shelter, and hygiene are included. Nursing facilities focus on medication and meals. This helps physical therapy. Many places and activities can cause injuries. Punitive damages are only awarded if the nursing home's negligence was particularly heinous or intentional.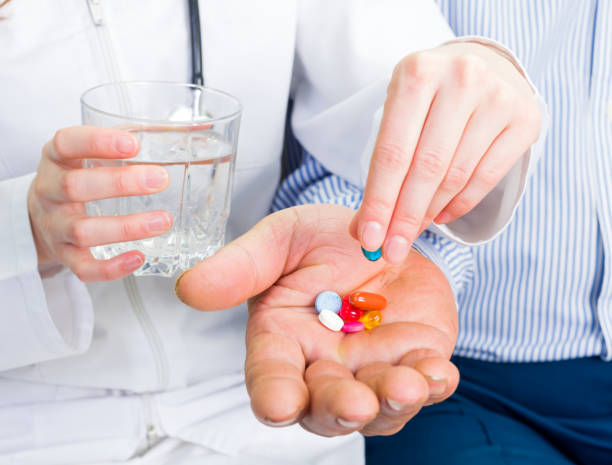 Nursing Home Neglect & Abuse Attorneys
Many older and ailing people spend their last years in hospitals and nursing homes, and you need care. While these institutions are rigorously regulated, Chicago lacks resources for pursuing infringements, allowing relatives and friends to identify negligent behavior and advocate for the family in addition to statutory duties. Once elder abuse has been spotted or suspected, actions need to be taken, and the removal of the older person is essential in reducing the chances of additional harm
Liability for Nursing Home Injuries
When nursing facilities' conduct or negligence wounds residents, they may face criminal culpability. When a hospital violates licensing and operation regulations, it may be responsible. Any neglect or abuse can lead to one or more of the following. The protection services investigation tries to help victims immediately to reduce suffering.
Can a Nursing Home Itself Be Held Liable for Abuse?
Residents trust the nursing home to provide the most excellent care, protection from harm, and nursing attention they need. Some nursing home residents have been mistreated. In such circumstances, nursing home expenses may apply. JustPoint lawyers know how terrible it is when a loved one is abandoned at home.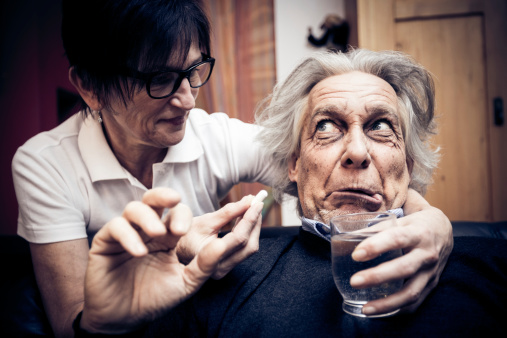 Is the Nursing Home Always Accountable for the Mistreatment or Injury of a Resident? What About Unaffiliated Parties?
Around four million older people die from mental abuse, and the problem has never been more prevalent in our society. Mistreatment often occurs at nursing homes. It can be challenging to determine who is legally liable – a business or employees? We will look at the possible causes and remedies for nursing home injury or abuse.
Types of Nursing Home Abuse
Violence is expected at home. It can occur one time in one place or repeat a period. Nursing homes are vulnerable to abuse involving individuals, and other residents, Type of nursing home abuse includes the following:
Physical abuse;
Emotional;
Financial;
Sexual abuse;
Neglect.This would help you answer questions like what five types of abuse are in a nursing home? An experienced Nursing Home Abuse attorney can help you seek justice and compensation.
A Civil Suit Against Nursing Facilities
In some cases, nursing home owners may be considered negligent by a family member. A claimant must prove that the accident occurred for someone in wrongful death cases. Nursing homes may defend themselves by showing that a particular resident's injury was inevitable because of poor health or medical complications. Negligent hiring and retention of employees could be a significant cause of the nursing home lawsuits.
JustPoint has vast experience handling nursing home neglect, abuse, and malpractice cases.
Causes of Nursing Homes Injuries
Due to pre-existing medical disorders, mental illness, or advanced age, residents' medical ailments were often unpreventable, causing relapse. Preexisting diseases, not nursing home wrongdoing, are blamed for medical injuries in nursing home claims. The allegation shouldn't discourage nursing home care. In solitary or assisted respect, defendants must accept their victims with previous ailments.
Speak to our legal team now to know if a nursing home facility or any of the facility's employees are liable for your loved one's injury or abuse.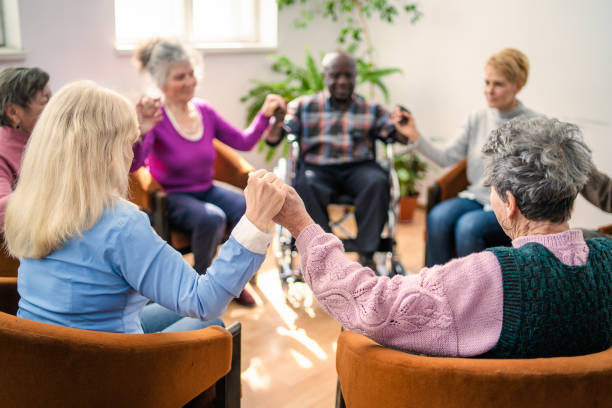 Medical Malpractice Claims
In some states, nursing homes are considered health professionals and have medical malpractice rights, and regulations using homes are considered health professionals in some states. The differences between negligence and misrepresentation are very significant. Nursing home administrators may be accused of not exercising care to maintain their facilities, but the case may not require expert testimony. The answers may vary across different jurisdictions.
Defenses to Abuse Claims
In negligence claims, a nursing home has the right to defend the contributory negligence or assume the risk. Contributory negligence could limit damages or refuse compensation if a person had taken ill care of himself. Nevertheless, such defenses are not offered to people in nursing homes who need to be protected from certain health conditions.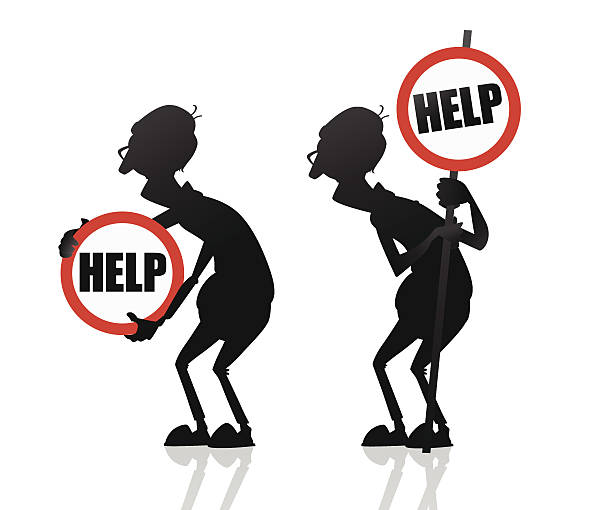 Regulations Governing Nursing Home Care
Many states require private nursing home residents to meet minimum standards. Even when nursing homes can demonstrate that they have met minimum licensing conditions, a nursing facility could be liable for the injury to the person. A lawyer must understand all applicable standards in your area. Nursing home neglect is one of the most common types of elder abuse.
Proving Duty and Breach of Duty
A plaintiff defending a nursing home may want a medical opinion to prove the negligence of a physician or medical assistant. Even when ill-treatment is apparent, there may be statutory requirements for experts to testify to determine standards of care.
Contact Our Office Today to Receive a Review of Your Nursing Home Abuse Claim
Nursing Home Negligence: A Guide for Lawyers
Those who neglect to provide appropriate care will be liable. In a case of wrongful death in a nursing facility. Some important factors must be proven, including:
Becoming bedridden as a result of the insufficient moving of the patient;
Lack of water, food, and adequate shelter;
limiting a resident's ability to engage in physical activity, socialize, or walk outside;
Failing to give enough sanitary or healthcare aid;
Providing insufficient protection;
Not ensuring that there are enough carers available; and
They are failing to implement proper hiring and training practices.A qualified nursing home attorney can help you receive the compensation you deserve by proving the factors listed above. Abuse or neglect of a nursing home resident can result in an investigation by an adult protective services agency, a civil lawsuit, and criminal prosecution.Tell us your story If you are concerned about a nursing home or assisted living facility resident's injuries.
What Is the Most Common Abuse in Nursing Homes?
Physical abuse occurs when a nursing home resident is physically harmed by abuse or neglect. Physical abuse is widespread in nursing homes. Physical abuse can produce severe or deadly damage, unlike financial exploitation. According to a recent study, one in three nursing home patients claim that they have been mistreated, 95 percent of residents report that they have witnessed abuse, and abused senior adults are three times more likely to die than those who aren't abused. A nursing home may face tort liability in an elder abuse case and a potential breach of contract cause of action.
What Is the Definition of Abuse in a Nursing Home?
Nursing home abuse includes physical or emotional trauma, sexual assault, or financial exploitation. Families rely on nursing homes to care for aging relatives, but they don't always provide safe circumstances. The nursing home and assisted living staff members must be held responsible for violating or causing abuse and personal injury or abuse.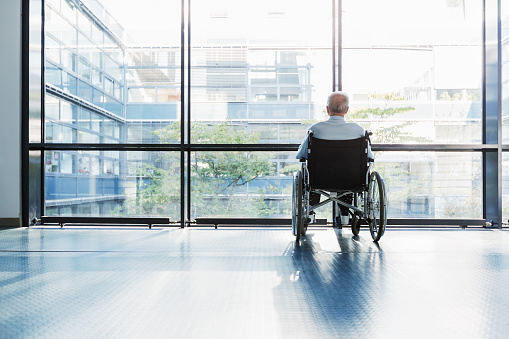 Final Thoughts
Generally, a nursing home can often be held responsible for an individual caregiver's negligence if that caregiver is an employee, even if the nursing home did not direct the actions of the caregivers. You or a loved one deserve to be safe and free from injury or abuse while utilizing the care of a nursing home or assisted living facility. JustPoint offers free evaluation with the help of our medical team.