Because they offer food, shelter, hygiene, and medical care, nursing homes have a high "duty of care" to their residents. Nursing home workers give medications and cook meals. They aid with physical recovery and more. Because of this, a resident can be wounded or mistreated in many places and activities. A lawsuit can be filed when there is a deviation from the nursing home's duty of care to patients.
Neglect, Abuse, and Misconduct at a Nursing Home
Assisted living facilities are obligated to offer the highest standard and reasonable medical and care services in a nursing home setting. They depend upon the circumstances of death and the duty of care in the nursing facility. If a medical condition has been sustained in a nursing facility, the nursing house can be considered a legal liability for injuries or deaths.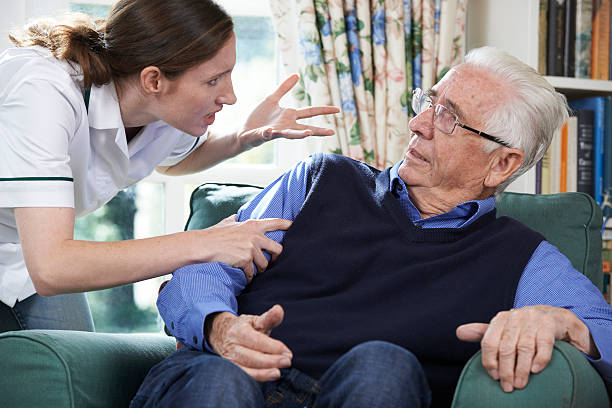 Facilities That Provide Services to the Elderly
Congress enacted PREP Act (emergency preparedness act)in December 2005. The PREP Act allows the Secretary to award individuals liability immunity if they follow all regulations and laws. A new statement is issued for the 2020 Preparation Act. This document also covers medical countermeasure workers conducting medical operations because Coronavirus was found.
Nursing Home Liability and COVID-19
The pandemic of COVID-19 affected nursing homes around the United States. This infection is hazardous because elderly patients in long-term care facilities have more chronic ailments. Nursing homes are complicated because staff often shift from patients' bedrooms to their rooms or nearby residents, making nursing breach of duty easier. The result is a highly transmissible environment where people already have sensitivity. The Covid-19 protocol changes have significantly altered long-term care facilities in recent years.
Concerning Legal Disputes Over Protections
Many argue that the government's policy regarding the legal duty of care in nursing is unfair or dangerous. Many worries that despite poor patient care, many may remain unproductive. Given healthcare difficulties, this is worrying. Some fear that patients in care institutions won't have the right to sue for malpractice. Liability safeguards inspired numerous conversations around health provider liability protection.
How Can Nursing Homes and Assisted Living Facilities Protect Themselves?
Nursing homes must always take steps to protect their residents as much as possible. However, there may be a legal liability. The most effective way to avoid legal liability is by observing safety guidelines. Although nursing homes can inherently be affected by the harmful impacts of coronavirus, the facilities need to ensure the safety of the residents and staff. The facility could take steps to help curb COVID-19 infection and protect the residents.
Taking Care of the Elderly and Those With Disabilities
Seniors and disabled adults are among our most vulnerable people. The safety and security of the employees and managers must also be the main priority. Some of those people have suffered severe harm through negligent behavior. When someone has to go to their house and do it, it can happen to you in any way. You can make your own decisions. It's your turn for the better. You and your abuse victims are likely liable for damages.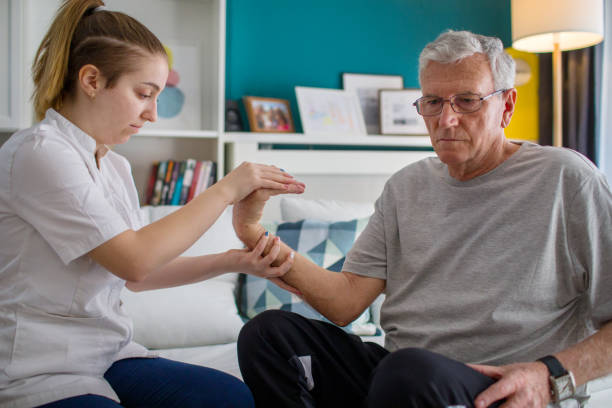 Defending the Underprivileged
JustPoint has fought several cases in which the elderly and disabled were exploited. Our lawyers assist clients nationwide by helping ensure victims are adequately compensated for the damages they have suffered. We believe in bringing the best possible representation for each client. The firm has licensed paralegals in addition to certified legal technology specialists.
Nursing Home Negligence: The Basic Principles
If a nursing home or caregiver fails to provide the degree of care required by law or current industry norms due to negligence, they may be held liable. Five fundamental components must be shown in any tort claim, including those relating to nursing home injuries or deaths, to succeed a lawsuit against a specific negligent party. You must show:
The plaintiff must establish a legal obligation to use medical care;
The plaintiff must show that a caregiver failed to fulfill their obligation or did it in a subpar manner;
plaintiffs must prove by a preponderance of the evidence that the failure to provide a reasonable standard of care and to satisfy a standard of care that is owed to the nursing home resident was the proximate cause of their injuries or harms;
The plaintiff and their attorney must document negligence of the defendants in the nursing home litigation case;
The plaintiff or patient must show that the harm they have suffered is both monetary and probable non-monetary in origin. It was not caused by them or other possibly accountable parties.It is easier to get a good payout for nursing home liabilities if you partner with law firms that can prove that the accidents occurred within the factors described above.3 Most Common Complaints Against Nursing Facilities
The best long-term care institutions and nursing homes provide above-average care, allowing residents to enjoy the interaction, fresh air, physical activity, hearty meals, and downtime. The worst nursing homes are overcrowded, unclean, and dangerous. Facilities can improve by considering resident complaints.
As a result, what are some of the most prevalent concerns regarding nursing facilities?? We've compiled a list of the three most pervasive complaints and suggestions for resolving them.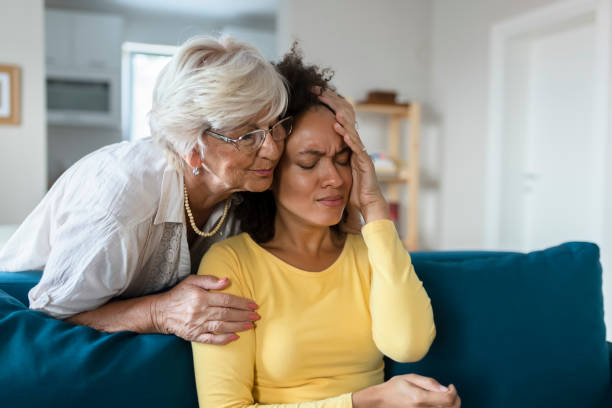 Slow Response in the Nursing Home Facility
The most prevalent criticism about nursing homes is that the staff is slow to respond to residents' needs, which is understandable. As a result, patients may be left in their beds and wheelchairs for too long while staff members cannot respond to their calls. Dining halls, where inmates are often left before and after mealtimes, are another prominent site where this happens. This is why nursing home liability lawsuits are becoming more common in the US.
Nursing home residents who attempt to get up and move independently but are met with a slow response may dirty themselves or fall. Leaving residents in a nursing home or assisted living facility for long periods without movement or exercise might result in health problems like bed sores or nursing home abuse.
Many understaffed nursing homes cause slow response times. They don't have enough staff to care for every resident. Sometimes facilities accept more people than they should be given their team, at this moment, not making the place a safe and healthy environment. Occasionally, they don't hire extra caregivers even when residents complain about inadequate care due to nursing home abuse in the assisted living facility.
If a resident is in danger because of slow reaction times, the issue should be brought to the attention of the facility's leadership as soon as possible. Keeping residents secure necessitates increasing the number of employees at a facility to prevent nursing home liability lawsuits.
Inedible Meals
The blandness of nursing home food is a common criticism. Even though it's tough for facilities to please everyone and make sure residents get the nutrients they need, many take shortcuts in this area. Daily meals and snacks are uninteresting and routine and can increase nursing home liability lawsuit prevalence.
Families of residents might try to solve this situation by visiting the health care providers and asking about menu or meal options. When working with good law firms and a solid attorney-client relationship, family members have many legal possibilities. Residents' families can bring additional meals for dietary needs.
Social Apathy
Health care provider shortages mean that nurses and caregivers often cannot spend significant periods with patients. Resident isolation can occur without regular visits from relatives and loved ones. You would need to work with good law firms to get the best compensation for nursing home abuse.
When Complaints Become a Threat to Your Safety
Although it's rare for nursing home patients to express unhappiness, family members should listen closely and try to ease their concerns. A minor complaint can become a significant issue if a healthcare provider's negligence causes your loved one to get out of bed and injure themselves due to delayed reaction times.
What Is the Purpose of the Nursing Home?
Non-hospitalized patients who can't be cared for at home may be admitted to a nursing home. Nursing facilities usually have on-call nurses and aides. Some nursing homes resemble hospitals, while others are long-term care centers. Staff providing physical, speech, and occupational treatment should not violate medical ethics or conduct. Each level may have a nurse station. In certain nursing homes, residents should feel at home. They want a cozy atmosphere. Residents may have access to kitchens and a predetermined daily schedule. Employees should create personal ties with customers.
What Is Classed as Neglect in a Care Home?
Not having enough food or the right kind of food is one form of neglect. Another is not being adequately cared for by a family member. Neglect includes everything from failing to get you to the doctor when you need one to make sure you have the proper medications and not helping you wash or change your soiled or damp clothes.
Can You Sue a Care Home for Neglect?
Is it possible to bring a negligence lawsuit against a nursing home? An accident or disease that would not have occurred had the care you received been adequate could result in a claim for financial compensation. You can also file a lawsuit on behalf of someone who is legally unable to do so.
Conclusion
When you, family members, or a loved one is a victim of elder abuse, it is critical to know who will foot the bill. Step-by-step guidance on how to get the pay you deserve can be helpful. Don't let yourself get dragged down by your misery. Using JustPoint, you can connect to a licensed attorney who knows about the state law and the best legal action for your case.