Resident deaths in nursing homes can be caused by the neglect or abuse of the facility's staff members. Those whose loved ones have died as a result of nursing home neglect or abuse may file a nursing home wrongful death lawsuit. Compensation for funeral expenses and grief and suffering can be obtained through this form of legal action.
click here to learn more about elder abuse attorneys and how they help with wrongful death in nursing home abuse.
Lawsuits Against Wrongful Death in a nursing home can b done with the help of a good abuse lawyer.
Nursing home mistakes are commonplace in many countries. Those not adequately cared for may be unable to survive in many instances without supervision. Have people lost loved ones due to neglect? Those who die are entitled to compensation through wrongful death lawsuits against the institution. The lawyers at JustPoint can assist families in bringing nursing home criminal death cases against negligent facilities. Our attorneys are dedicated to the rightful compensation for your loss.
Nursing Home Wrongful Death Settlements
JustPoint has resolved numerous wrongful death and personal injury cases similar to your story despite the complicated protocol for death in a nursing home.
We know quite a few things about nursing home settlement matters. Below are settlement amounts in nursing homes based on an actual case.
A Heartbreaking Tale of Wrongful Death Due to a Misdiagnosed Illness
A middle-aged African American went to a Clinic in Texas three times, claiming to be sick and suffering from vomiting and bleeding from his eye with a fever. He was diagnosed with food poisoning on all three of the occasions he was sent home. As his health worsened, he was rushed to the emergency room, where doctors did tests and discovered that he had a brain bleed, and they immediately put him on a ventilator. Over the previous week, he was admitted to another hospital, where physicians declared him brain dead. Family members are fighting to keep him on the ventilator because they believe he will recover. He has no underlying health conditions or a history of substance misuse.
estimated settlement : $113,813
conservative settlement: $111,581
settlement offers:$119,809
Tell us your story, and lets us guide you in getting the settlement you deserve through our nursing home wrongful death attorneys.
Causes, Lawsuits, and Settlements for Nursing Home Wrongful Deaths
Wrongful deaths can occur in nursing homes when an incompetent staff member severely damages their health. A family dying from an abuse claim may pursue a wrongful re-employee lawsuit. Families can receive compensation by taking legal action. According to recent research, the average stay in a nursing home before death is five months.
Before speaking to nursing home abuse lawyers about your trauma in an assisted living facility as a nursing home resident, get your facts right here about nursing home negligence.
File a Wrongful Death Lawsuit for Nursing Home Negligence
People unable to pay their bills or need care often suffer a loss of life in their own nursing homes. Working with a skilled attorney can be helpful for families who are attempting to seek financial compensation for nursing home abuse. It is advisable to hire a nursing home abuse lawyer if you are wondering what happens when someone dies in a nursing home.
Is It Possible to Bring a Wrongful Death Suit Against a Nursing Home?
Yeah. A nursing home must maintain an exemplary safety standard to keep patients healthy. Nursing staff may face penalties for failing to provide individualized care to patients. The deadlines for filing claims for nursing care wrongful death are limited. Statutes of limitations restrict the duration for filing a legal action which can vary from state to state. Almost all state laws have a maximum three-year restriction. You can no longer bring a lawsuit. You should contact a qualified nursing home wrongful death lawyer to resolve the issue. The lawyers can assist you in filing nursing home charges after death within a specified deadline.
Click here to know who pays the fine after abuse by nursing home staff members.
Criminal Death Lawsuit Settlements Advice
If you lost your spouse or child through nursing home negligent practices, you are a possible claimant. If you're looking to find out how a Nursing Home affected your life, Our healthcare and legal experts will give you some answers and guide you on the way forward m just as we did with the wrongful death case below.
A claimant's father spent seven months in a nursing home with bed sores on his bottom side, and they just let it fester. The wounds were not cleaned. Sepsis claimed his life. Father had to be placed in a nursing home due to his weakness and paralysis. His entire side of his body was rotted seven months after he was discharged from the facility due to a bed sore. It had gangrene.
According to the nursing home center, they had no idea about the bed sore. The gangrene was surgically removed in 2018. He was previously in a different facility.
In October 2018, He died due to sepsis because the Nursing home center allegedly failed to monitor the growth of his bed sores. As a result of the staff forgetting to check on him or follow the sore bed policy, he developed bone-deep buttocks bedsores. Severe bedsores had contributed to his death from sepsis in October 2018. His son is convinced that if the nursing facility had followed the sore bed routine, his father would still be alive today.
settlement estimate: $103,024
conservative settlement:$111,581
settlement offers: $150,000
Don't get caught up on the wrong side of nursing home wrongful death lawsuit claims statistics. Let's help you get the compensation you deserve. Learn more about your case's average bedsore settlement by clicking here. You can do more as surviving family members by using your free case evaluation.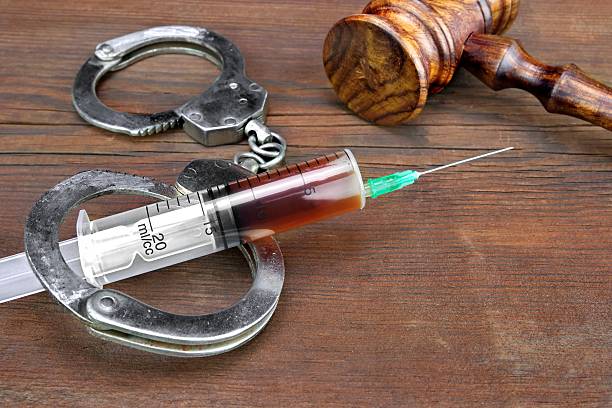 What Exactly Is Wrongful Death?
Many untimely and unreported deaths are sometimes called wrong deaths, ranging from reckless driving incidents to fatal homicides and murders. A wrongful death occurs when someone dies due to someone else's negligence. Generally, people confuse wrongful deaths with intentional acts such as killing. It is not valid. Unintentional deaths may result in negligent oversight and unreasonable behavior. The wrongful death does not necessarily occur from an intent to cause harm. Wrongful death in the care setting is typically associated with preventable accidents.
Don't panic; if you don't know the criteria needed to hold a nursing home financially responsible, learn more here.
Sample Nursing Home Abuse Wrongful Death Settlements
Following are cases in which families successfully initiated legal action against a facility to obtain compensation for an individual's death. Although the circumstances of these cases may look similar to yours, we caution that all patients are unique and may involve things that aren't obvious. You're sure to get some answers during your consultation with our medical case managers at Justpoint.
JustPoint's medical and legal experts have helped a nursing home abuse claimant (deceased). After contracting an infection, The claimant was transferred to a nursing home to recover. The staff had left her bed rail down, causing her to tumble out of it, hitting her head on a table's edge in the process. The next day, she started acting strangely and aggressively after they gave her medication. But the fall wasn't mentioned when she was taken to the hospital. This woman's husband and children lost her a few days later after she was diagnosed with a brain hemorrhage. Healthcare professionals at Justpoint handled this situation. As a result of their education, they can decipher the story you are telling them and link you to the proper legal experts for your case.
Lawsuits for Wrongful Death
In some nursing homes, the average settlement could be about $100-600,000.00, but in some instances, this may be significantly higher. In 2018, there was a wrongful death settlement of nearly 400m for people who died in hospital. The number of settlement cases has also risen in the case of extreme neglect that resulted in the death of one or both of these individuals. The more severe the liability, the better it will be. The ages of those who die and the details about the causes and extent of the negligence involved are essential factors that make cases get bigger.
What Is the Main Cause of Wrongful Death in Nursing Homes?
The elderly nursing homes may suffer the loss of life due to the negligence of their managers, staff members, or others. Assisted living services provide excellent services and can have devastating consequences if unmet needs are unmet. It's tough to endure losing a loved one's life. The death of nursing home staff is complicated to deal with because they may never live without medical help if their loved ones are still being abused or neglected. Family members affected by Nursing homes' wrongful deaths have an opportunity to file lawsuits.
Wrongful Death in a Nursing Home: What Is It?
Wrongful death entails your loved one's remaining existence should they have been given proper health treatment and have not been abused or neglected. You might be capable of taking legal action to recover damages for wrongful deaths if you lost a loved one. A nursing home's wrongful deaths can never undo the pain of losing someone but may provide the best protection for a loved one. The Nursing Home will take care of the caregiver's financial responsibility for the death or loss of a family member. Get a free case review right now.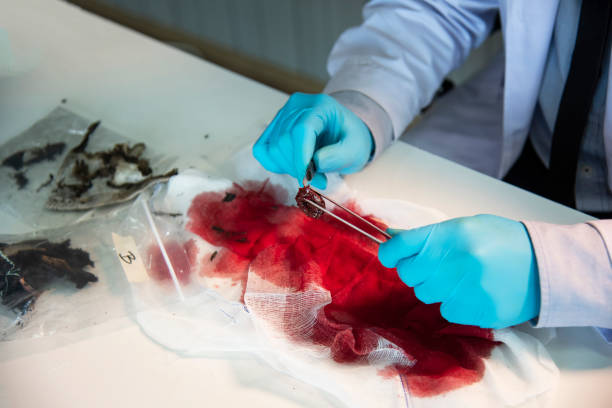 Nursing Home Wrongful Death Attorneys
Often a person works with an attorney who handles nursing homes for their wrongful deaths. This law firm handles criminal death cases where nursing home users were seriously hurt or died from neglect by a nursing home staff member. The legal process of making a nursing home abuse claim does not require an attorney. Nursing home abuse lawyer: The most skilled nursing home abuse attorneys work primarily on an emergency basis. It entails the removal of fees from the services offered and the compensation they obtain in case settlements.
Free Legal Advice on Wrongful Death Cases
JustPoint specializes in wrongful death claims. Unfortunately, many nursing homes are victims of illegal euthanasia. Become an advocate for your family by contacting us today. We're a highly trained, compassionate attorney with extensive experience handling cases comparable to your own experience. Bring in the expertise for your family! Contact us now. The consultation is free. If a nursing care wrongful death claim is filed, we do not require a retainer from you.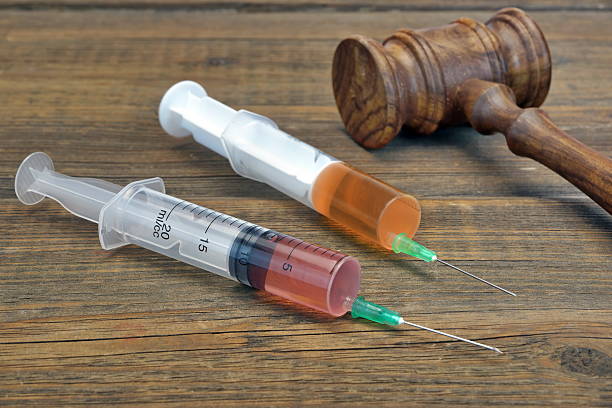 Arbitration Clauses In Nursing Home Wrongful Death Claims
Those wrongful death lawsuits successfully put the nursing home on the edge of bringing it to arbitration. Many health facilities have superior bargaining power when patients arrive at their homes. This agreement prevents surviving families from taking the case to court when owners choose the arbitration forum that is most favorable to them. However, many courts have said it can't be determined whether an injured person's case should be tried in court. Parents may also bring suits in connection with the death.
Do I Have a Case Against the Nursing Home?
Unfortunately, the mortality of nurses occurs every day. Nevertheless, most of these deaths are caused by natural causes and are not due to wrongdoing by the organization or personnel concerned. Wrongful death cases have many different nuances. In some cases, nursing homes may have difficulty getting a lawyer to discuss your death to determine how you can proceed. Generally, in a wrongful death lawsuit, the third or first element is never litigated unless it is against the care facility.
Lets us help you decide if you have a case due to your poor nursing home care experience .speak to us here now.
Examples of Nursing Home Wrongful Death Settlements
Nursing home settlement amounts range between $30,000 and $900,000. Nursing home negligence claims are still only a fraction and include nursing home neglect. However severe a case may affect the settlement. There was a more significant sum in patients with gross negligence and punitive acts. Recent history has seen many lawsuits against hospitals that received compensation far over the national average. Large settlements do not necessarily happen in the big cities; it all depends on your story, case, evidence, and attorney.
Legal Aspects of Nursing Home Wrongful Death Suits and Settlements
Assisted Living homes offer an easy, comfortable way to enjoy the rest of your life. Sadly, while some nursing homes provide such opportunity, many suffer poor care, and some die. If a nursing home resident dies from their negligence, the nursing home may become the nursing home's wrongful death. When someone dies of neglect at home, it removes them from the blame. The family can instead pursue the negligent facility through the nursing house negligence claim.
Intentionally Understaffing causes most Nursing Home Wrongful Deaths in the United States.
Often a nursing home employee causing fatal injuries can be negligent in causing the death. Nonetheless, this negligence was not caused by disdain for the resident staff but by an unreliable nursing facility. Some facilities have for-profit nature, so cost cuts can help maximize profits. Staffing problems can be caused if the nursing house is more concerned with profits than staffing the facility. In addition, poor personnel can result from poor learning.
Nursing Home Wrongful Death Lawyers
Nursing house wrongful death lawsuits can quickly and legally proceed. Lawyers specializing in criminal death litigation handle many aspects of the litigation process
. Nursing home lawyers can provide legal advice and help with nursing home wrongful death lawsuit cases. The assistance program will likely have an attorney who can defend them if they lose their money. Want help with nursing homes in their lawsuit? For more information, please speak to our case managers now.
Obtain Assistance With a Nursing Home Claim. Suits for Wrongful Death
You should pursue justice in the best interests of someone you love. Get a case evaluation now. Top lawyers will assist with nursing homes' wrongful death cases. These lawsuits offer the chance to recover millions from the costs incurred by your family for a long-standing illness or death. You cannot file for tax refunds or get money without delay unless you comply with statutory restrictions. Take a look at your current salary and get started immediately.
Wrongful Death Verdicts for Nursing Homes
Nursing home negligence settlement could be high depending on the case's uniqueness. Large wrongful death settlements were obtained in the wake of malpractices in the care provided to patients regarding medication intake. This case involved treating an older man on Vicodin with no treatment. Many high doses of narcotics led to death because multiple infusions did not exist if their care was delayed, and wrongful death payments for ill people in nursing homes.
The aftermath of a Wrongful Demise Lawsuits Against Nursing Homes
Even with an upcoming trial, your case may have been settled without a problem. A nursing home negligence claim can be dismissed despite its expense if a lawyer can prove he is wrong. Instead, the alleged defendant accepted payment and settled with his family. If the matter settles, your damages are not considered under this category. Instead, defendant Nursing Homes will write one single lump sum check for the entire claim.
Due to our good attorney-client relationship, we can still help you if your case does not meet the necessary criteria.
Click here if you are wondering about the next best step if you are told that the case does not meet med-mal criteria after a loved one's death.
Suspending Nursing Homes for Wrongful Death lawsuits
Although a lawsuit may not be necessary to recover or relieve the victim's pain, a grievous death lawsuit can prove a critical step. It is essential to keep the nursing home accountable for their behavior and helping save others from death. Before trial, an attorney will estimate what the victim's family needs to decide. The attorney allows them to figure out the best possible compensation.
This article has made determining who is liable or responsible for nursing home abuse much more accessible.
Compensation for Wrongful Demise Claims
Generally speaking, a doctor can be an underdog versus a plaintiff, which can have a negative effect. It may be a problematic roadblock when trying to settle a wrongful death claim. An illegal death settlement attempts to compensate a person's wrongful death by putting money aside to remedy their wrongs. This is specifically aimed at certain families of deceased victims.
Filing a Nursing Home Wrongful Death Lawsuit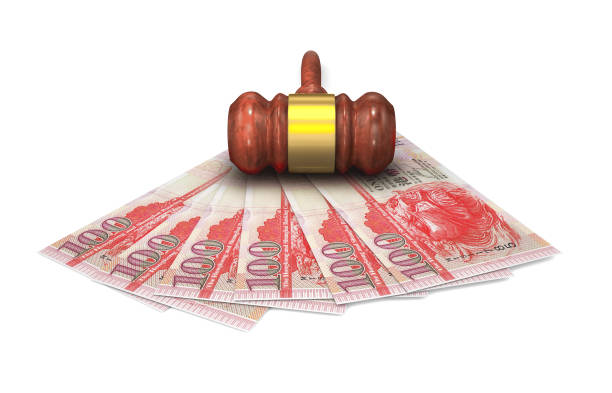 Getting an attorney can be relatively simple. Personal injury lawyers who have handled wrongful death matters can assist with your case and take over the legal work. Most nursing home abuse cases follow an identical format. A lawyer can simplify your legal battles. Nursing home negligence charges are often brought. Start today with a free Case Assessment.
Please speak to us now, and let's turn your pain into maximum compensation.